My 2nd annual visit to Bunny William's Trade Secrets in Sharon, CT, did not disappoint! We arrived before 8am, with the fog enveloping the landscape. But, as the sun began to peek out and we made our way in line, we spotted Martha (Stewart), Kevin (Sharkey), Bunny (Williams) and a number of other notable faces from the design and garden world.
The set up at Lionrock Farm is pastoral and picturesque. Tents dot the landscape…loaded with rare plants and garden antiques. Breakfast for the "early birds" is set up in the big barn and then you are able to leisurely  roam the grounds in search of the perfect plant or pot.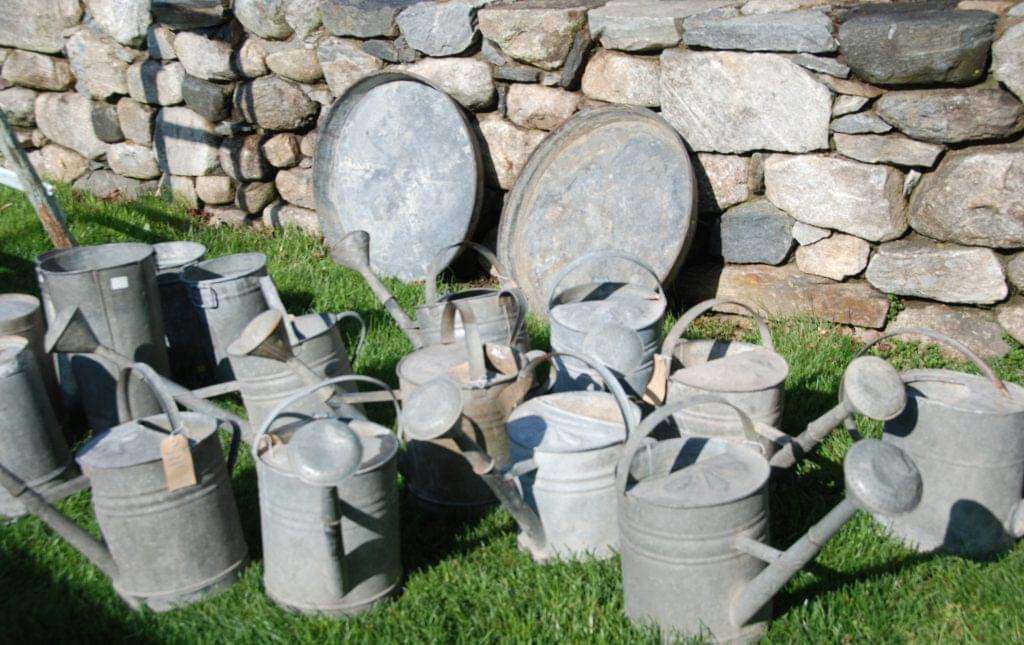 Have I planted the seeds for you to visit next year? I hope so! I'd love to see you there!